KENYA links
Vacation Rentals Diani Beach Kenya
Kenya Directory
Villa Jua Cali in Kenya
for sale

Private residential Villa in Kenya for sale

ASKING PRICE £ 200000 ONLY
enquiries:
Tel from UK or from abroad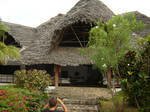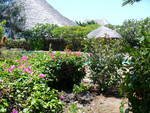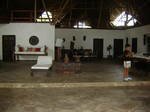 Villa Jua Cali -property details

The kitchen is very wide and has a storage room 2 x 3 meters . On the top floor there is a pool table and additional armchairs and lights.
The garden is now fully grown and has beautiful local trees and plants, bouganville all around the perimetr of the villa. ( this villa was built for my parents to live in so every detail was carefully chosen ). My father was an olympionic swimmer so the has built his own pool to mactch real practise and beauty : the pool is bean shaped and the long straight side is over 20 meters. The pool was built with the local stone ( no tiles ) and it looks beautiful and natural. Pool side furnished with 3 large parasols and chaise longues.
There is a the boys' house with 4 beds and a fully furnished bathroom and an enclosed garage dor 2 cars ( there also are 2 cars which my parents would leave there ).
The villa is located inside a fenced complex of 10 villas which over look the ocean, there is a small hotel with all conforts at the entrance of the complex The entire site is guarded 24 hours a day all year round.All the otehr 9 villas are privately owned and some people live there permanently ( Mr Briatore's personal secretary lives there )
The beach in fromnt of the complex is very cute and private, sometimes in the morning fishermen come in to bring fresh fish .
There is current fresh water ( no tanks ) brought in from Malindi municipality and electricity all year round.
The villa is only a few kms ( which could be walked either following the road or walking along the ocean) from Malindi downtown. I have to say that unfortunately that the road is not very good ( it is a bit bumpy especially when it rains ) but they are planning on building a proper road.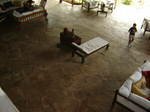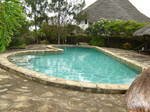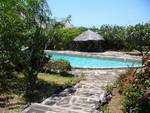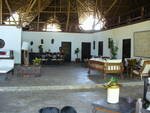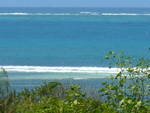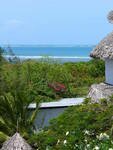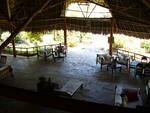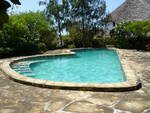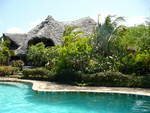 click below for pictures of Villa Pierre :
Testimonials of my guests
Pictures Villa Pierre
KENYA links